I want to become a mentor
I need a mentor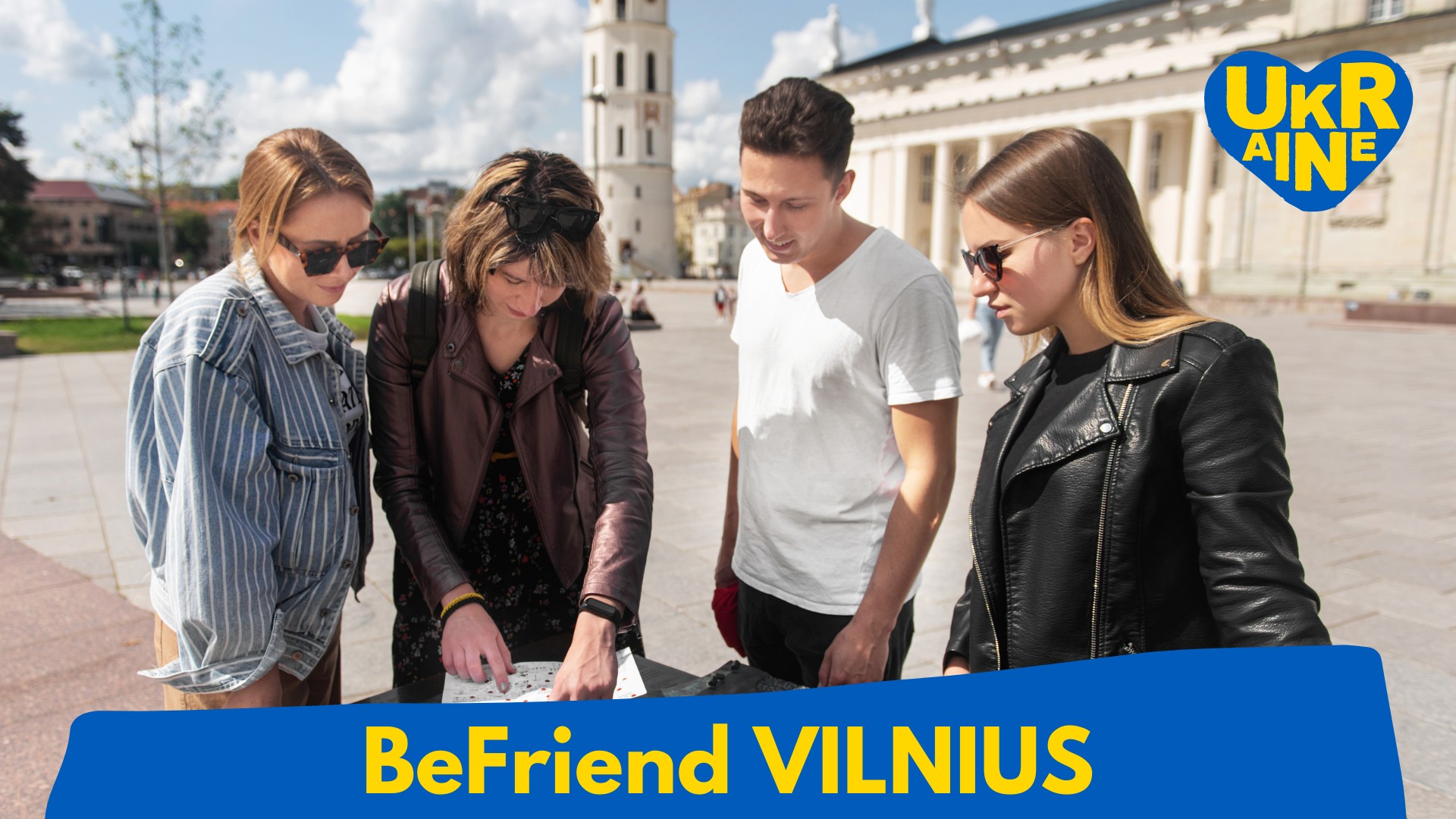 We appreciate that relocating to another country can often be a very daunting and unsettling experience, especially if you can't speak the language and don't know anybody.
But don't worry, you are not alone –"BeFriend Vilnius" volunteer mentors are here, ready to support you through this process and help you settle in quicker and easier.
This is a non-financial programme where local mentors offer their most valuable asset – time – to newcomers by providing them with information and advice on a 1-1 basis, either in person or virtually/via the phone.
How will your mentor help you?

Your mentor will be able to direct you to the right institutions where you can sort out things such as migration status, education, health, employment etc. or simply provide you with day-to-day hints and tips, e.g. what you need to use public transport, where to find a dentist that speaks English/Russian, recommend their barber or suggest a place for a perfect dinner.
PLEASE NOTE: Currently, this programme is only offered to Ukrainians and nationals of other countries who were forced to flee Ukraine because of war, but we are looking to expand it so it's available to all.
How does it work?
The principle of this programme is simple – both candidate mentors and newcomers fill in registration forms. Based on the answers, a match is made, you receive each others' contact details and arrange a call or a meeting at the time convenient to both you.