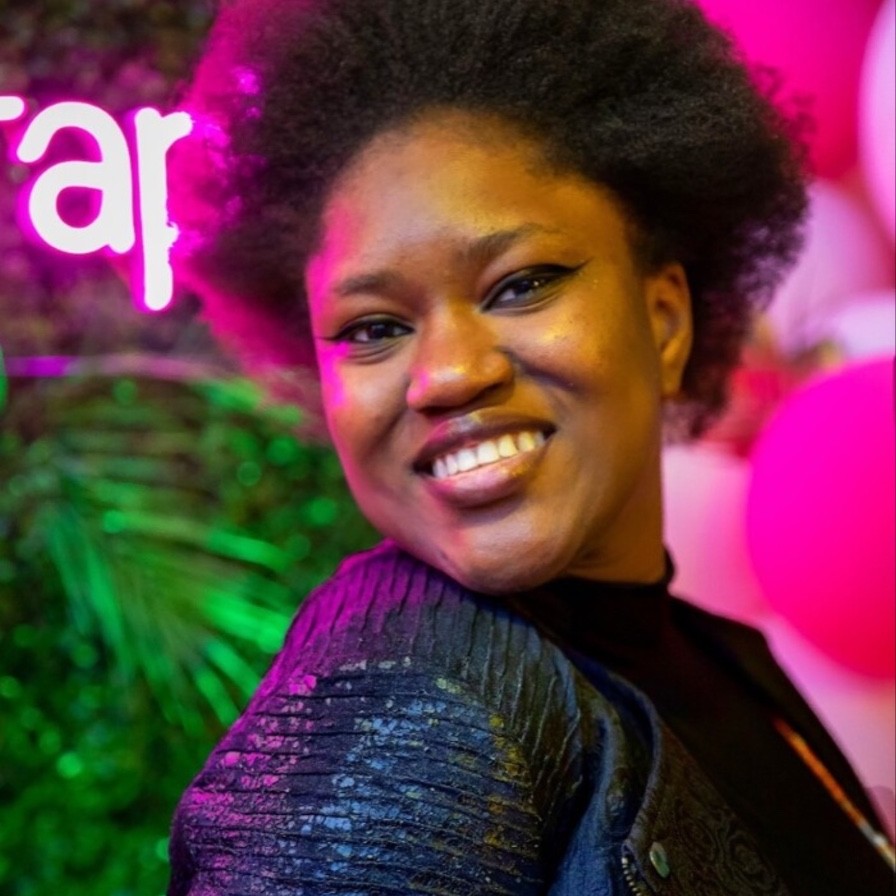 Abigail was never intimidated by the thought of living in a foreign country because she is used to travelling a lot with her family.
"A family friend of ours recommended Vilnius because her friend's daughter studied here and really enjoyed the experience. So, when I came here with my sister, we already knew about the country and what to expect. However, there were some issues that needed some additional effort and time. The biggest impression my new surroundings had on me was the Lithuanian winter – the knee-high snowbanks are still a surprise and bring me joy," smiles O. A. Afolabi.
Abigail is currently studying International Business at SMK University, while also working at the growing start-up Whatagraph.
Pro tip: take care of paperwork in advance
Upon arrival in Lithuania, O. Abigail and her sister had to sort out many different documents related to their place of residence, studies and work. Although the integration process was generally quite simple and straightforward, they faced situations where there was a lack of people with knowledge and advice. The most difficult of these related to processing their university and residence permit documents.
"Apparently, depending on your country and region of origin, the process can be relatively easy or very expensive and longwinded. Mine was the latter, and since I came here with my sister, all the red-tape and documentation was twice as expensive and stressful. Finding accommodation isn't easy either if your institution doesn't have a dorm, as other dorms prioritise their own students," O. Abigail explains.
When asked what advice she would give to specialists coming to Lithuania from abroad, O. Abigail stresses the importance of doing your homework and preparing documents in advance, as well as learning more about the experiences of foreigners already living in the country.
"Get all your documents in order before you get here. Check, double-check, then check again. Ask loads of questions, even the ones you think are stupid, and stalk online forums of people who have already gone through the relocation process. Just be prepared," concludes O. A. Afolabi.
Making relocation and integration smoother
Even after completing the main relocation procedures, the process of integrating in a new country takes much longer than the simple formalities. Communication with other foreigners living in Vilnius really helps to make integration successful, but it is even more important to communicate as much as possible with Lithuanians and engage in joint activities. For O. Abigail, both her studies and work have contributed to this.
According to her, the process is now much easier for foreigners who want to move to Vilnius, thanks to International House Vilnius (IH Vilnius).
In fact, O. Abigail's sister has communicated with IH Vilnius specialists about career opportunities and her job search, and has been successful in doing so.
"I can't imagine the amount of grief IH Vilnius would've saved me if it had been around during my first year in the city, and even beyond that. I'm not sure about relocation, but as far as integration goes, it is simply a necessity. I had to find most of the resources IH Vilnius provides myself through hours of googling and research, and since I was here with my younger sister, I simply gave her my findings at the end of the day. Not to say that she didn't do her own gruelling research, but having someone else going through it with you is very helpful," says O. Abigail.
According to her, the major advantages of IH Vilnius are that they know the ins and outs of businesses as well as industry needs. "That's so helpful and straightforward. Plus, the consultations are free!" adds O. Abigail.