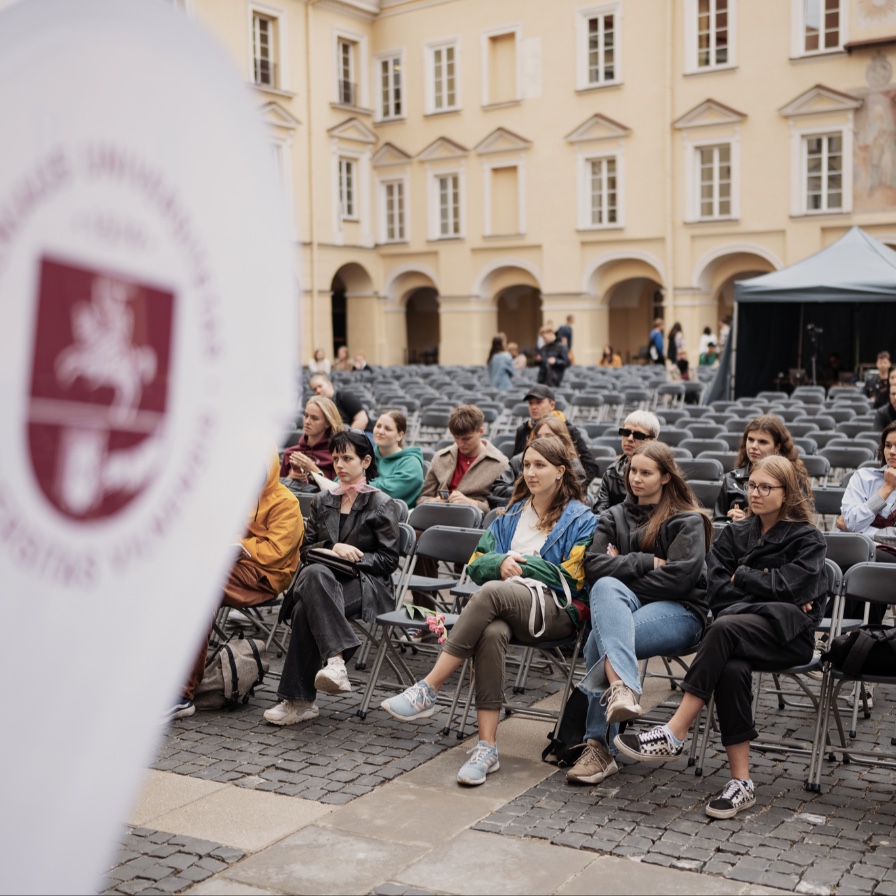 Vilnius is home to numerous universities and colleges, attracting students not only from all over Lithuania but also from abroad. With up to 7,000 international students arriving to study in Vilnius, here is a guide on how to make your academic journey easier.
Student population
As of 2023, Vilnius hosts almost 6,000 international students, representing around 9 percent of the city's expat population. These students bring diverse cultural perspectives, contributing to the city's global outlook and vibrant atmosphere.
From 2018 to 2023, international students' academic focus shifted slightly, with newcomers predominantly choosing Social and Engineering Sciences.
Institutions and programmes
Lithuanian universities offer more than 500 study programmes taught in English, ranging from full-time to part-time in Bachelor, Master, and PhD studies.
Whether you're interested in full-time studies, coming for an Erasmus exchange program, taking a language course, or acquiring a specific qualification, Vilnius provides ample opportunities for both national and international students to achieve their academic goals.
Vilnius is home to several higher education institutions, including the oldest university in the Baltic States – Vilnius University – offering a broad spectrum of study programs. Most universities offer courses in both Lithuanian and English, making Vilnius an attractive destination for international students.
Making Vilnius a permanent stay
Creating a life in a new place demands immersion into the labour market. The city's educational institutions provide numerous internships and part-time job opportunities, enabling students to gain practical experience and cover their expenses before graduating.
International students have the right to work in Lithuania for as long as they're enrolled in a university. This allows those looking to earn extra money to find work opportunities that can accommodate a student's lifestyle and strict academic schedule, such as delivery services, restaurant work, etc.
Vilnius also organises career fairs for all expats in search of job opportunities, making it a perfect one-stop-shop for job hunting. Career fairs "Land A Job in Vilnius" introduce you to the job opportunities in various industries in the city.
However, sometimes working simply isn't an option. For those not looking for a job, Vilnius still has a lot to offer. The capital invites newcomers to integrate more smoothly by finding a community of like-minded people or devoting time to volunteer work. BeFriend Vilnius mentorship program also invites expats to befriend a local. Searching for a perfect match that aligns with your interests – whether it's photography, volunteering, joining a running group or a book club – is made easier with help from a local.
Student discounts
Vilnius is renowned for its student-friendly environment, offering various discounts and opportunities exclusively for students (https://judu.lt/en/useful-information-for-students/). Students can benefit from discounts on public transportation, which is already one of the cheapest in Europe. As of 2023, a monthly public transport ticket for students costs only 5.80 euros.
The city also offers substantial discounts for students at museums, theatres, cinemas, and concerts, making cultural experiences affordable. Numerous cafes, restaurants, and bars around the city also provide special student menus or discounts, fostering an accessible and enjoyable lifestyle.
All you need is your student ID card.
Vibrant nightlife
Nightlife in Vilnius is as diverse as its student population. The city has a myriad of entertainment options to suit every student's preference, ranging from quiet cafes to bustling nightclubs. The Vilnius Old Town, a UNESCO World Heritage Site, transforms into a lively party hub at night, featuring an array of bars and clubs offering music for every taste.
And if you're looking for a creative outlet via a vibrant music show, Open Mic, or Poetry Slam, Vilnius has it! If you're lost at first, just ask any local student – everyone has their favourite spot to hang out.
Vilnius is My City
Vilnius, the city of students, offers a blend of quality education, vibrant nightlife, and an array of student discounts, making it an attractive study destination for both local and international students.
For those looking for an easy introduction to everything Vilnius has to offer, we suggest visiting the "Vilnius is My City" festival for all expats on September 2 and checking out the student corner.