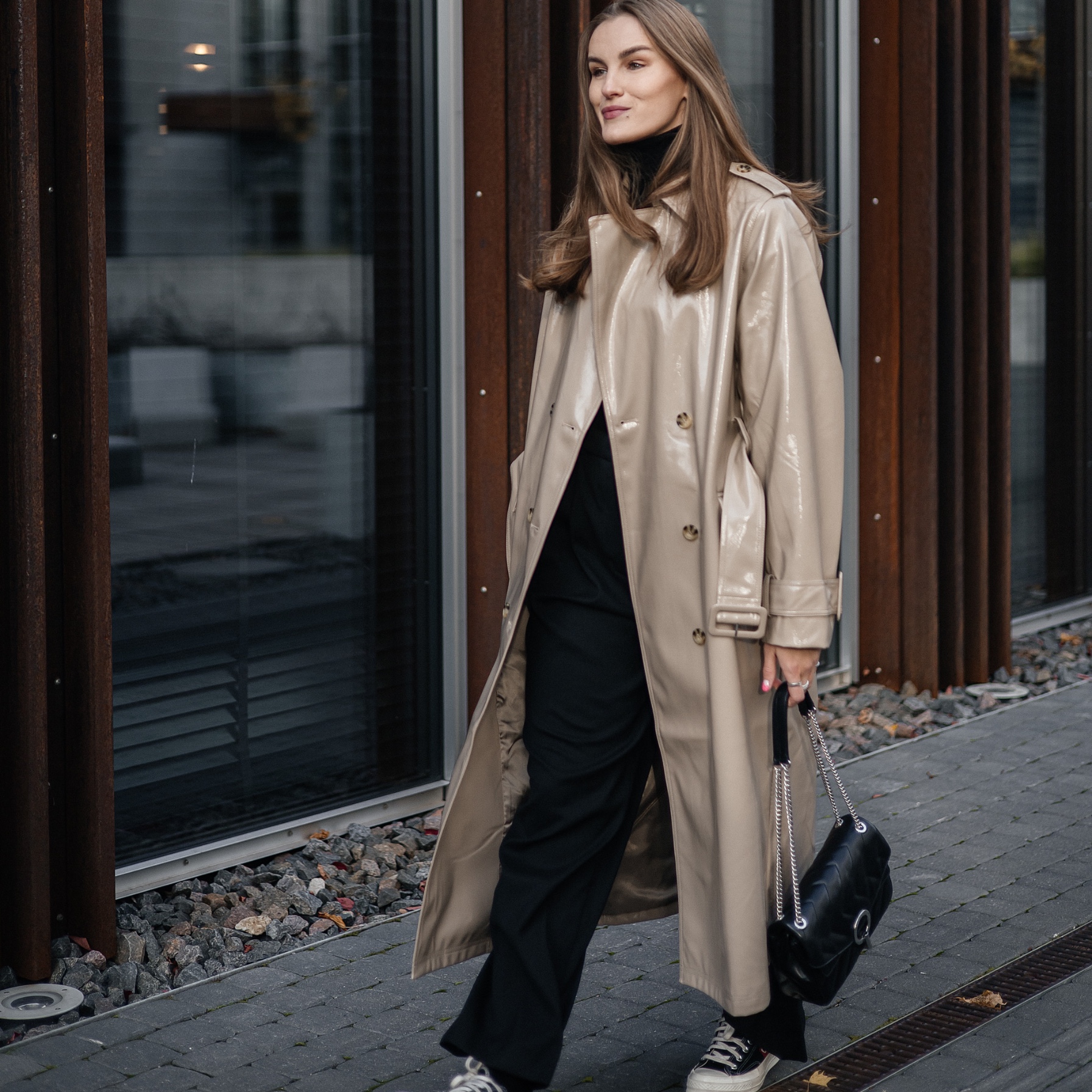 In addition to Vilnius' standout collection of architectural gems and myriad of greenspaces, it's impossible to take a stroll through the city without noticing just how fashion forward everyone is. And if you dive a little deeper into the Lithuanian capital's fashion scene, you'll also see that many are contributing to the growing sustainable fashion trend.
IH Vilnius: Hello Aistė! As a style, sustainability, and smart shopping content creator, do you agree that people in Vilnius are fashionable? How would you describe their style?
Aistė: I think people in Vilnius are VERY stylish, especially young people – they love to experiment, stand out from the crowd, and are always in search of the latest fashion trends. That said, it's also not uncommon to see very stylish senior citizens, too. All in all, people here are interested in fashion trends, follow the news from around the world, travel, and hunt for exclusive vintage clothes, which brings a lot of brightness and flair to the city streets.
IH Vilnius: Many see winter and cold weather as something you have to suffer through. What's your relationship to the winter in Lithuania?
Aistė: I love wintertime, especially when the city is blanketed in snow! Indeed, Lithuanian winters might not be the most pleasant phenomenon, but as far as clothes are concerned, it's much easier for me to dress in the wintertime than in the summertime when temperatures can hit 30 degrees. I especially love winter because in Lithuania we have the true luxury of enjoying four seasons, observing the transformation of nature, and indulging in the pleasures it brings. Many see white winters as a fairy tale, while we in Vilnius get to live in that fairy tale every year.
IH Vilnius: There are currently 61,000 foreigners living in the city and for some, this will be their first winter season in Lithuania. Can you tell us how to prepare your closet for the cold season in a way that combines warmth and style?
Aistė: My first and main piece of advice would be to choose clothes made from natural materials and fabrics, which are more sustainable, of better quality, and warmer. Instead of inexpensive but thick sweaters made from polyester, choose a slightly thinner natural wool or cashmere product. It will be much warmer, last longer, and look better. The same applies to pants, coats, and accessories – have fewer layers and still stay warm. Another thing that people overlook is thermal underwear. Now we can find ultra-thin thermal underwear that can keep us warm under all our favourite outfits without making us feel constrained. Another fashion hack – if you have boots that are a bit too big, buy natural wool insoles to keep your feet dry and warm.
IH Vilnius: We all have tips and tricks from our mothers and grandmothers about how to dress in cold weather and of course, "Don't forget your hat," and "Layering" are the most important among them. Do you have any other tricks you could share?
Aistė: As I mentioned, if you layer clothes, I suggest paying attention to what clothes you layer. If you choose t-shirts, sweaters and coats made from synthetic materials and fabrics, you will need multiple layers, it won't feel warm enough, you will feel like a peeling onion, and if you move a lot, you may end up getting too warm and catch a cold. If you choose layers like a cotton blouse, a thin cashmere sweater, and a wool coat, all you'll have to do is wear a warm wool scarf – you'll feel very warm, but not constrained and still stylish. Another trick I like to use is to take off a thin cashmere sweater when I get too warm, drape it over my coat, tie the sleeves, and wear it like a scarf. This is a very good trick when it's chilly in the morning and evening, but too warm for a sweater throughout the day.
IH Vilnius: What are your personal favourite clothing shops in Vilnius and where do you do your shopping in a sustainable way?
Aistė: The most sustainable place to shop that I visit most often is my own wardrobe. Often, we don't even know how many good things are hiding there simply because we load ourselves up with clothes that no longer fit us or make us happy. In addition to my wardrobe, I love the second-hand outlets in Vilnius, which you can find in abundance. I love visiting the outlets on Čiurlionio and Trakų streets, the Humana outlets, the 50 cent stores and Gausa located in the city centre. And if I'm looking for something brand new that's of high quality and sustainable, I go for unique works by local designers, all of whom offer a wide selection of styles.
IH Vilnius: Going to a second-hand shop can feel overwhelming sometimes, especially given the sheer quantity of products and the difficulty of finding quality items. What's your secret to finding true gems?
Aistė: There's no single answer to this question. I often get messages on Instagram about girls who go shopping at the same places I do, but they don't find anything good. Perhaps the most essential piece of advice would be patience. If you want to buy something of good quality and value, it is not enough to run to the second-hand outlet of your choice for a few minutes – you need to take your time, walk around, browse, check the composition of fabrics, inspect items for defects, and try things on to make sure they really fit you. And of course, think about whether you really need that garment, because a low price is definitely not the only indicator to buy something. I choose not to go to the outlets when they get new assortments, because the amount of people spoils the enjoyment for me, and although the selection is better, I find more gems when prices are a little lower, but not the lowest. And if you have a chance, never go shopping at lunch time or in the evening, because those are the busiest times. Another helpful piece of advice is to go to the "better quality" section, where it's much easier to find quality clothes.
IH Vilnius: Are there any online stores you would recommend for those of us who prefer virtual shopping? Do you have access to any personal discounts you can share with your followers?
Aistė: So far, I haven't found anything handier than Vilnius' own Vinted, which now serves 15+ markets across Europe and North America. Of course, it takes time and you won't alwyas find what you're looking for, but it's a great platform to get quality clothing for cheap. It's also convenient that when you find an item you like, you don't have to communicate with the seller – you can simply shop like it's a real online store. And starting this year, Vinted is offering items from Poland, so the range of items has really expanded here in Vilnius. And if you want to save on clothes for the cold season, I invite you to follow me on Instagram and discover various discount codes and also start learning Lithuanian.
IH Vilnius: Last but not least, what are the top three items you would recommend for every closet in Vilnius during the cold season?
Aistė: A warm wool scarf, which will come in handy from September to almost April; comfortable, non-slip, puddle-proof boots; and a warm wool sweater, which you can definitely find in second-hand outlets.