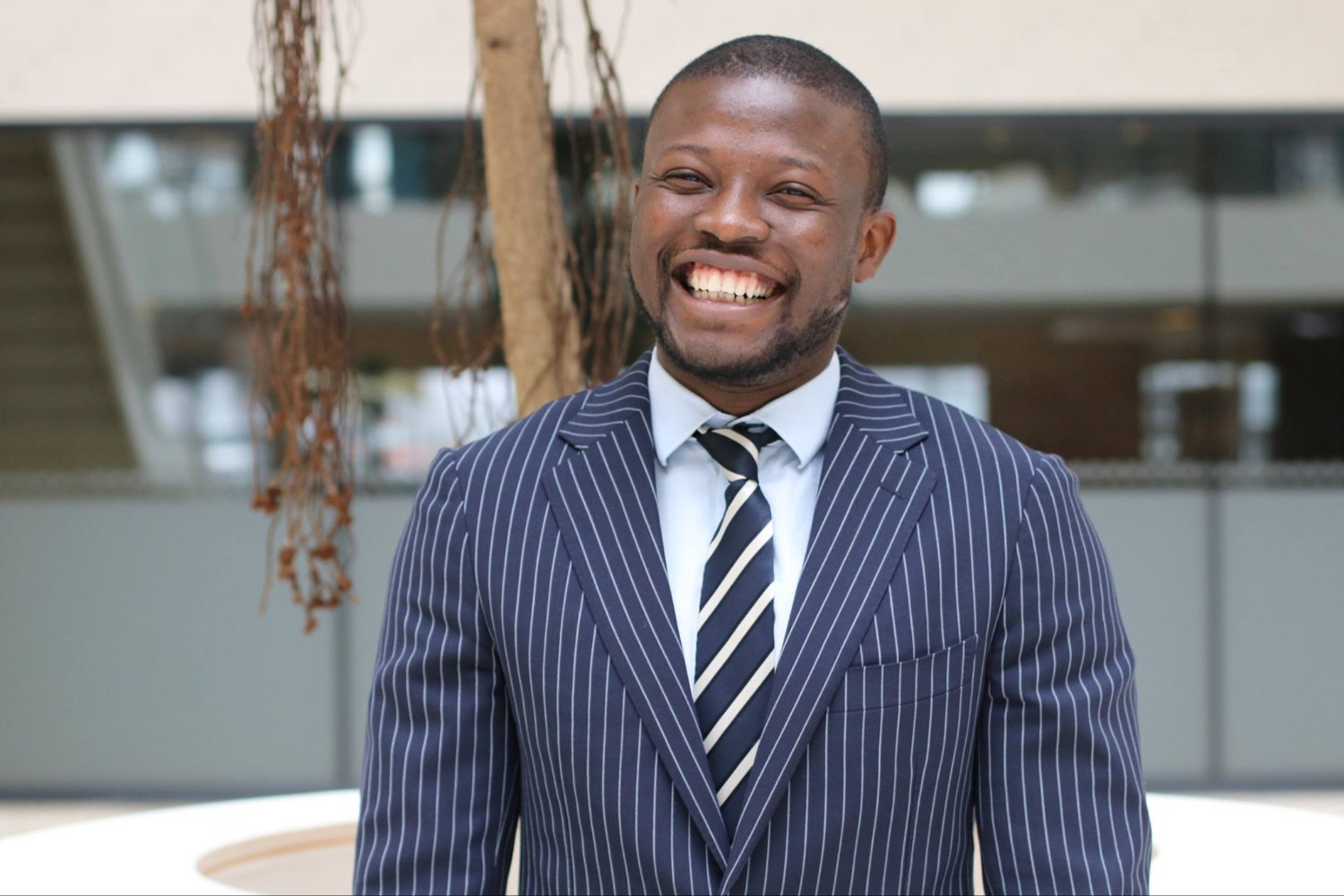 In this exciting interview with the host of upcoming festival "Vilnius Is My City", we meet Samson,Nigerian native who embarked on a journey of curiosity and adventure that led him to Vilnius, Lithuania. Ten years ago, drawn by the allure of the Baltic region, Samson chose Vilnius as his new home to pursue his studies. Little did he know that this vibrant city would capture his heart and become an integral part of his life.
Here is a look into how the journey developed.
Why did you choose Vilnius, Lithuania as your place for relocation?
I chose Vilnius out of curiosity, driven by my desire to explore the Baltic region. Having spent nearly a year each in two neighboring countries of Lithuania, which I didn't find to my liking, I was intrigued by Vilnius and its appealing attributes, despite encountering conflicting stories online. My optimism guided my decision to embark on this new adventure.
What motivated you to consider relocating to Vilnius for your career? What specific opportunities or advantages does this location have?
I chose Vilnius for my studies, primarily drawn to its captivating urban lifestyle. Growing up in the bustling capital of the most populous country in Africa, I sought a similar cosmopolitan experience, but with a serene touch. Vilnius, being a naturistic capital, perfectly aligns with my desire for a tranquil yet vibrant city life.
How long you are living here?
I have been living here for more than 10 years now, August 25th will make it my eleventh year.
How would you describe Vilnius? What excites you the most about living and working in Vilnius? Are there any specific cultural or recreational activities, amenities, or lifestyle factors that you look forward to experiencing in this city?
As mentioned before, Vilnius is a naturistic capital, surrounded by nature. The city boasts abundant green spaces, and its residents are generally polite. Everything essential is within close reach, offering ample opportunities for personal and professional growth.
Can you tell us about your experience in working or living in Lithuania? How do you adapt to new environments and cultures? What helps you integrate smoother and faster?
My remarkable experience in Vilnius led to an extended stay. Originally, I intended to return to Nigeria after completing my studies, but the enchantment nature of Vilnius worked its magic, keeping me here.
Have you built a professional network in Vilnius? What helped you to do so?
Indeed, to some extent. While studying, I actively engaged in AIESEC and various student organizations in Vilnius. Additionally, I became a part of the expat community, thanks to the welcoming nature of Vilnius professionals. Attending networking events further facilitated my connections.
Have you found work-life balance while living in Vilnius? Did any specific things contribute to your desired work-life balance?
Initially, achieving work-life balance in Vilnius posed a significant challenge. However, I successfully struck a balance between personal growth and career advancement along the journey. The key factor that greatly supported my desired work-life balance was the opportunity to work remotely.
How do you envision your long-term future in Vilnius? Do you see yourself establishing roots and building a long-lasting career and life in the city?
Vilnius holds immense potential, and I envision a decade of growth here. My plans include establishing a thriving business, fostering lasting ties between Vilnius and my hometown, Lagos, Nigeria.
What support or resources do you believe would be beneficial to newcomers in Vilnius? How do you think the city and its community can further assist individuals who are relocating and starting a new chapter in their lives?
To support newcomers in Vilnius, the city and its community can provide various resources and assistance to ease their transition and help them settle comfortably. Like housing assistance, language support, and mentorship program.
Name 3 main things that you wish you knew before moving to Vilnius?
Weather, cost of living, language .
What are the main skills needed to adapt and integrate into new city life faster? Is it Lithuanian language? Understanding work culture? Anything else?
To adapt and integrate successfully, two other essential skills are openness, fostering faster learning and connections with others, and resilience, enabling one to persevere in challenging situations without giving up.
Do you consider yourself Vilnietis and would you agree with the phrase – "Vilnius is my city"?
Absolutely, I'm a Vilnietis! After over a decade here, Vilnius has become my beloved home. When I visited Nigeria recently, I quickly shorten my stay to return to my city, Vilnius. Yes, Vilnius is MY CITY.
You will be a host of an upcoming event Vilnius Is My City happening on the 2nd of September. Do you think city and expats living here needs this kind of event? Why? What do you expect from this event?
Being chosen as the host of "Vilnius Is My City" is an honor. The event will bring great benefits to expats, fostering a strong sense of community and integration. It's a celebration of Vilnius' rich cultural diversity, uniting locals and expats. By connecting people, the event enhances expats' social and professional networks, promoting a rewarding experience in the city.