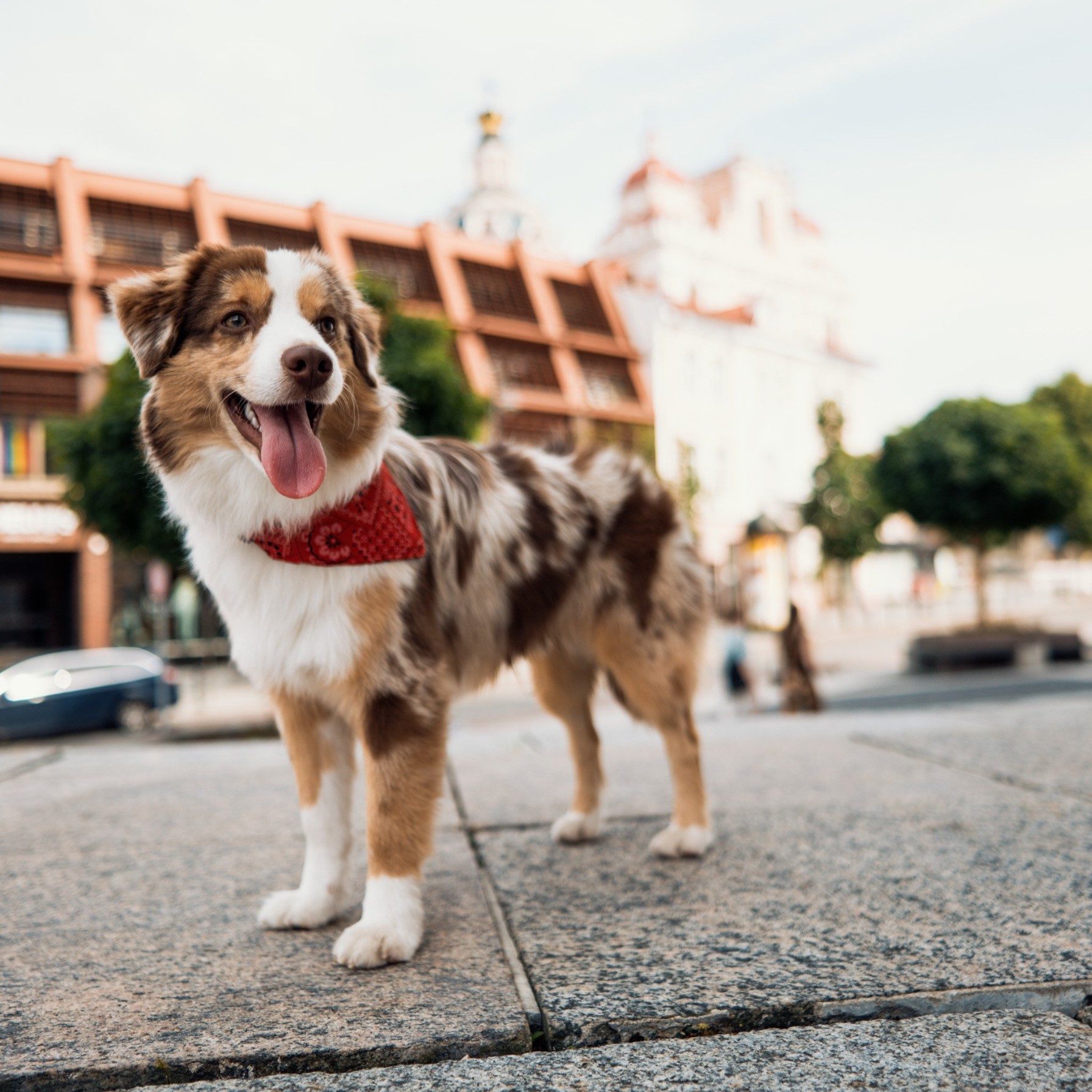 Pet-Friendly
Vilnius embraces a pet-friendly culture all year round, making it a perfect place to be for pet owners. As long as your furry friend is well-behaved, you'll find that most restaurants and cafes with no open kitchens welcome your beloved companion. Just remember to bring a leash and some water along, even though many establishments provide water bowls for pets.
Dog Parks
If you're looking for the perfect place to let your dog roam free and socialise with fellow furry buddies, Vilnius offers a multitude of dog parks to choose from. From the Vingis Park to the lively Purina Dog Park in Šnipiškės and beyond, you'll never run out of options.
If you happen to be closer to Žirmūnai, make sure to check out Šunų aikštelė, a cosy spot near the Neris River where your pup can frolic and play. And if you're already exploring Vingis Park, don't miss out on Dog Beach, a delightful river shore, complete with nearby BBQ areas.
Caring vets at your service
When you relocate to Vilnius with your pet, it's crucial to know where to turn for routine check-ups and emergencies. Luckily, Vilnius boasts a range of veterinary clinics to cater to your furry friend's needs.
Public Transportation
Pets are welcome to join you on public transport in Vilnius, with a few considerations to keep in mind. You can bring your pets on buses and trolleybuses free of charge but remember to bring their muzzle and vaccine card. While many people are pet-friendly, it's important to respect others' personal space and ensure your pet behaves appropriately during the journey.
If you're planning to travel by train, pets are allowed at half the ticket price, but be sure to keep them leashed throughout the ride.
How to Bring Pets to Lithuania
While some steps may differ depending on your country of origin, Lithuania makes it easy to cross international borders with your pet, especially if you come from the EU and have a pet passport.
Beyond initial paperwork and pertinent vaccines, introduce your pet to their travel crate or carrier before their trip. It will help them feel more comfortable on four wheels or in the air. If you're taking a plane, be sure to reach out to specific airlines for their exact rules and regulations on pets.
If still in question – follow this comprehensive guide for newcomers and check out the "Bringing your pet" pages.
Animal Lovers Unite!
If you're eager to connect with other animal lovers in Vilnius, there are numerous avenues to explore. Cat enthusiasts can spend quality time by visiting a cat cafe, while those looking to make a difference can volunteer at a local animal shelter like Lese. Spending time at the dog parks mentioned earlier is also a fantastic way to meet fellow pet owners and their furry friends. Lastly, we recommend attending coursing events, where you can forge lasting friendships with owners of dogs similar to yours.