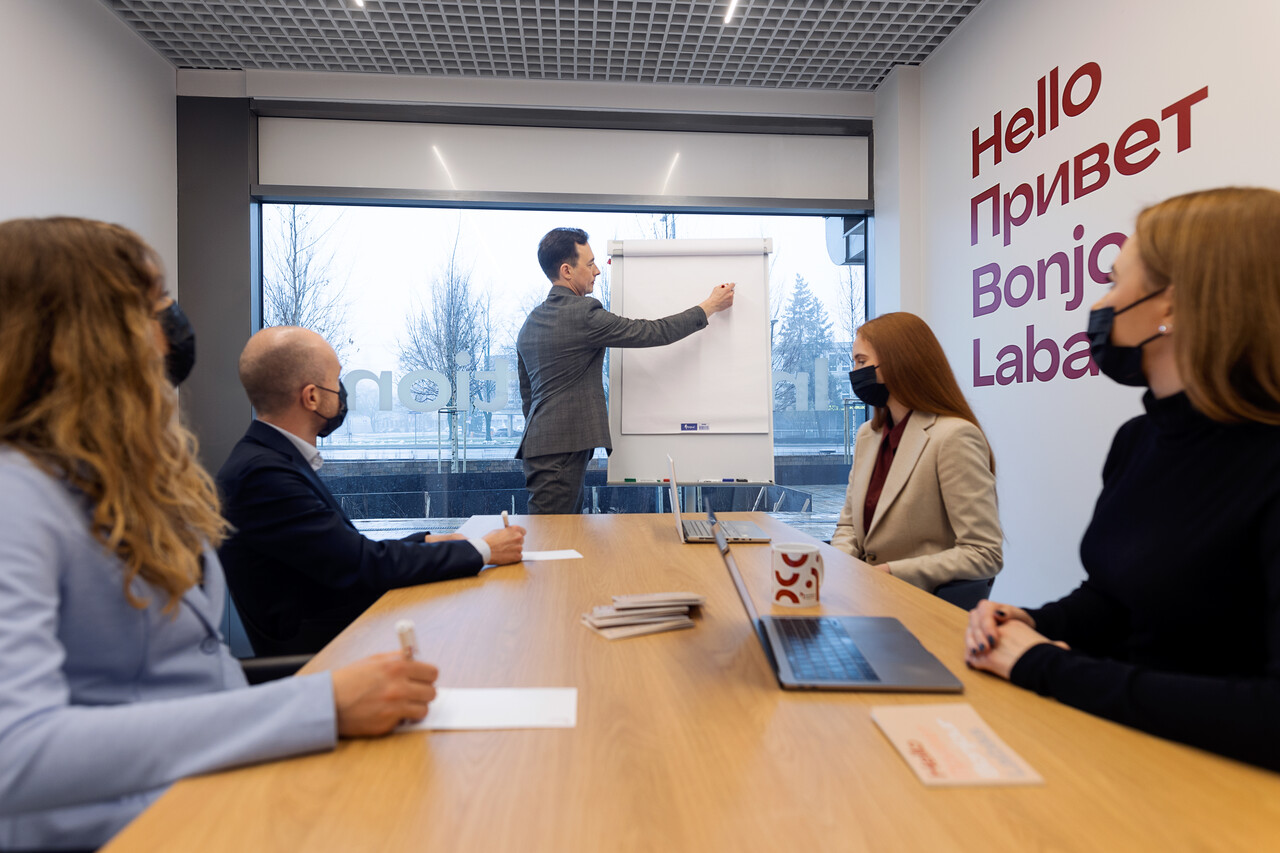 While we can't necessarily call the facts and numbers below KPIs, they definitely contribute to the big picture of IH Vilnius' first year of operation.
Fun facts:
We know how to say hello in 27 languages! And yes, we have used them all!

The distance from the Migration Department to SoDra (Lithuania's social insurance agency) is only...2 METRES! (Mainly because both institutions have specialists at IH Vilnius!)

We have already resolved 15,000 individual cases, and trust us, each one was super unique!

We have answered 3,000 messages on social media.

We have welcomed 35 different nationalities to Vilnius, their new home!

We have supported you in every possible way, even when you wanted to know the best place in Vilnius to take Instagram photos.

We have experienced some serious hot and cold temperatures. It's as if every climate fits at IH Vilnius – August 2022 was the hottest month and October 2022 was the coldest (yes, we all like when they turn the heating on).

We planted 17 trees and bushes around IH Vilnius, including three blueberry bushes. However, that's nothing compared to the 300 our team planted in a single day on a fieldtrip!

TWO DAYS: That's how long it took us to plan and launch a hotline operating from 8 am to 10 pm – including weekends – to support Ukrainians

fleeing the war.

We reached 1 million people on Facebook in just one month (apparently people are really into social media!)

Over 1,500 cups of coffee were drunk at IH Vilnius in its first year of operation.

None of our employees have a business card. Who needs them when you have LinkedIn now? Plus, let's save some trees!

We have one vegetarian on our team, at yet pepperoni was still the most ordered pizza for those late hours at the office!

Our most-scanned QR code? The one inviting people to follow IH Vilnius on Instagram.

The topic our clients were most interest in? Driver's licences!
International House Vilnius is celebrating its first anniversary on 11 November and everyone's invited to join the celebration. Good time and lots of laughs are guaranteed. Join us!